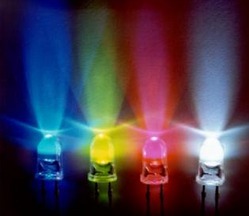 In 2013, China's LED industry entered a critical period of reshuffle development, and the competition of enterprises has been continuously intensified. Under the impetus of various reforms and the New Deal, the green, energy-saving, and environmental-friendly LED industry also ushered in new opportunities for development. Some industry experts predict that in the next 3-5 years, China's LED lighting industry will usher in a golden period of rapid development.
In order to accelerate the development of energy-saving and environmental protection industries, it will stimulate investment and consumption, form new economic growth points, and promote industrial upgrading and transformation of development methods. Governments at all levels have successively introduced relevant policies. On August 11, the State Council issued the "Opinions on Accelerating the Development of Energy-saving and Environmental Protection Industries," and proposed that by 2015, the total output value of China's energy-saving and environmental protection industries will reach 4.5 trillion yuan and become a new pillar industry.
On August 15th, the Shenzhen Municipal Government's executive meeting reviewed and approved in principle the "Three-Year Action Plan for Energy Conservation in the Twelfth Five-Year Plan" of Shenzhen Public Institutions, which clearly stated that it would fully promote the use of LED lighting fixtures. This move is like a dose of agent, which injects fresh positive energy into the LED industry. At the same time, it also announced the arrival of Shenzhen's "post-disaster era." LED lighting has many advantages of being green, low-carbon, energy-saving and environmentally-friendly. It is in line with the national policy of low-carbon energy conservation. As an emerging strategic industry, LED has become an important part of the national economic restructuring and upgrading. The Shenzhen LED New Deal announcement will further promote the development of the LED public lighting market, stimulating consumer demand in the LED consumer market, once again showing the government's determination to promote the popularization of LED lighting and the industry leader. From the initial concept introduction, demonstration project reconstruction, demonstration city construction, and then to the large-scale promotion and application, LED technology and market development have entered a mature stage, LED industry is facing an unprecedented opportunity for development.
However, there are a large number of companies in the LED industry, the quality of products is uneven, and whether the quality of products is outstanding has become the issue most concerned by consumers. The quality of the product has become one of the major factors affecting the promotion of LED lighting. Improve the quality of LED lighting to ensure the rapid development of the LED industry. Dabit Information will hold the 9th LED General Lighting Drive Technology Symposium in Shenzhen on October 25th to provide a platform for the LED industry to discuss the latest LED technology. By then, a number of industry planners will bring the latest solutions. In terms of circuit protection, Jun Yao Electronics FAE Zhang Shaoqiu will give a speech on "Insurance for LED General Lighting Surge Protection". Yin Baohua, Vice President and Chief Engineer of Hunan Aihua Group Co., Ltd. will share with the audience "Aluminum Electrolytic Capacitors in LED Drives" Application." At the same time, Yongming Electronics general manager Wang Yongming will also bring "Application Characteristics and Solution for Electrolytic Capacitors for Long Life LED Drive Power Supply".
Learning Machine speaker is a kind of micro speaker unit which uses a diaphragm made of Mylar material. Mylar speakers are of ultrathin design and lightweight and clear voice. It is widely used in education industry (storyteller, voice E-book, repeater, reading pen-).
There are two types of Mylar speakers from the shapes:
1) Round shapes, we have products from 10mm to 57mm in diameter.
2) Oblong shape, we have products in sizes of 1510/1712/1813-..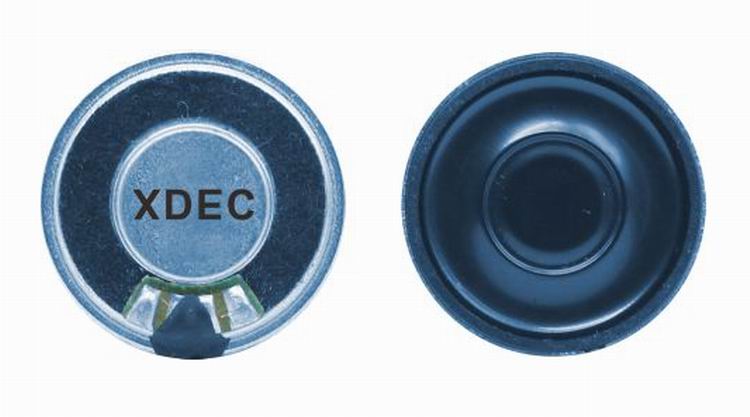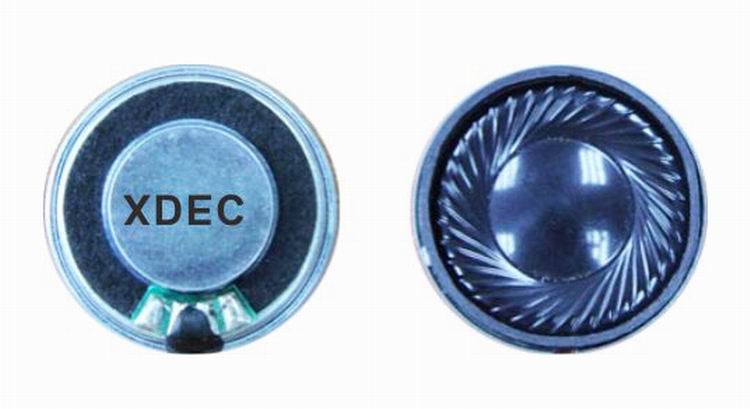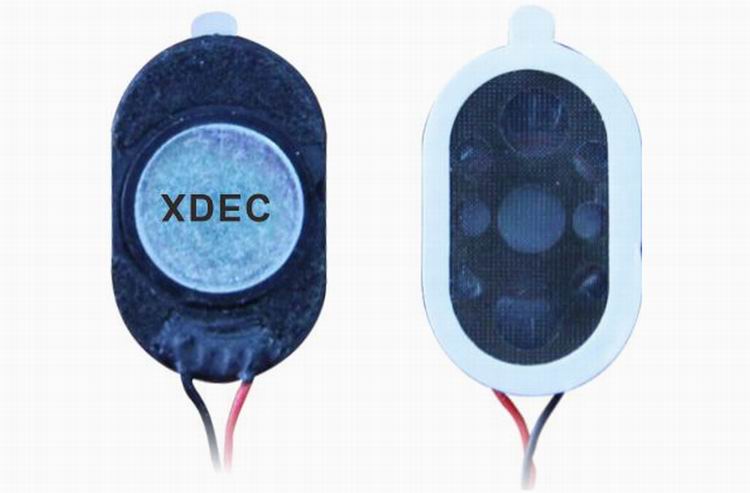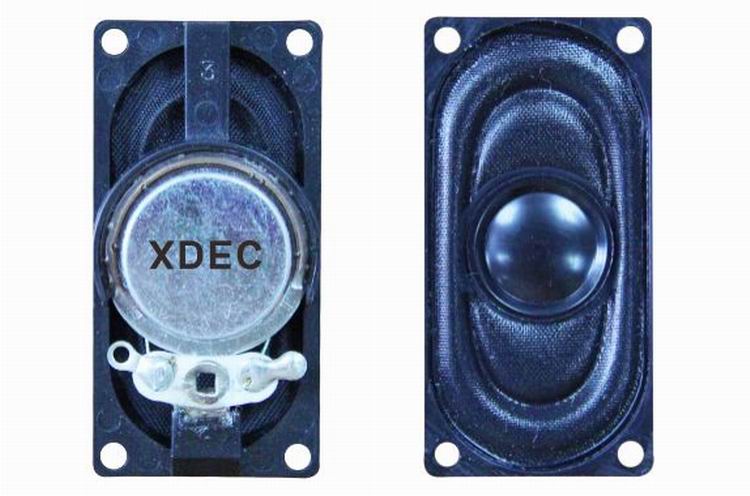 FAQ

Q1. What is the MOQ?
XDEC: 2000pcs for one model.
Q2. What is the delivery lead time?
XDEC: 15 days for normal orders, 10 days for urgent orders.
Q3. What are the payment methods?
XDEC: T/T, PayPal, Western Union, Money Gram.
Q4. Can you offer samples for testing?
XDEC: Yes, we offer free samples.
Q5. How soon can you send samples?
XDEC: We can send samples in 3-5 days.
Learning Machine Speaker
Learning Machine Speaker,Reading Pen Speaker,Story Machine Speaker,Stereo Speakers
Shenzhen Xuanda Electronics Co., Ltd. , https://www.xdecspeaker.com