On December 8th, Konka Group released the first 4K ultra-high-definition OLED TV in its new generation of ultra-thin light TV new product launches, which made each pixel of the 4K TV independent and free to control, and the resolution of OLED TV was increased by 4 times. In addition to the Konka 4K OLED TV, another Easy TV Slim2 8900 series TV was released at the conference. Interested friends looked down.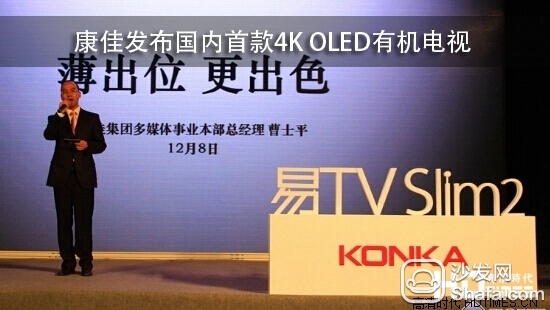 Konka 4K OLED TV
OLED technology is considered to be a TV in television, and Konka combines OLED technology with two top-notch display technologies of 4K resolution, once again creating a new milestone in the development of the TV industry and achieving the most perfect television product.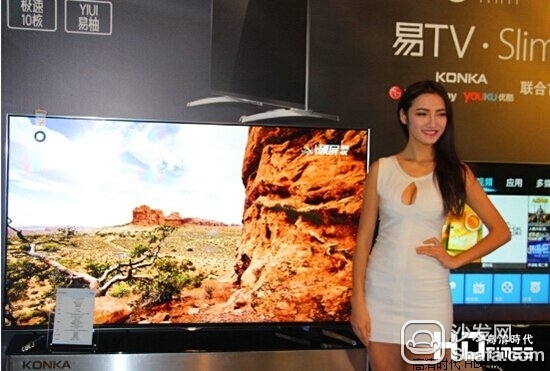 Unlike many smart TVs with 2K resolution, this Konka 4K OLED has a resolution of 3840×2160. Easy TV 4K OLED has a slim body, only 5.44mm thick, 1.2mm thinner than iPhone6. Easy TV 4K OLED TV adopts self-illumination technology, without backlight source, making the TV lighter; LGD's WRGB display program, adding white sub-pixels on the basis of traditional three-color base, has a super high color gamut coverage, making the color display more natural .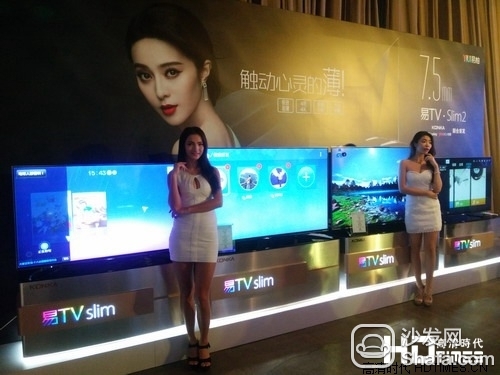 It is understood that Konka ETV 4K OLED organic TV has inherent advantages in terms of health and energy saving, and it has minimal impact on the user's vision health while viewing, and it also has lower energy consumption. In addition, 1000000:1 infinite contrast, can present a perfect black, let the picture come to life; only 0.001ms speed response time, can capture every wonderful moment of the picture.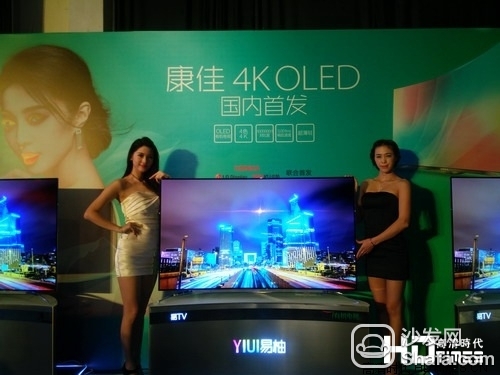 Konka's curved 4K OLED has a curvature of 5000R (5000mm), which achieves the best curvature of the curved TV. When viewing the screen, each point on the screen is equal to the human eye. Compared with the traditional flat-panel LCD TV, the viewing experience is equal. More sense of surroundness and presence, providing a more realistic visual experience, giving the user a vivid, immersive visual effect.
According to related industry sources, 4K ultra-high-definition OLED TVs have once again given a new sublimation to television technology. Konka's launch of 4K OLED TVs is not only the biggest breakthrough in TV panel technology of the year, but also brings consumers the latest and best television paintings. Quality, but also will quickly promote the development of OLED organic TV.
Konka Easy TV•Slim2 8900 Series
According to Cao Shiping, general manager of Konka Group's Multimedia Business Division, the new "Konka SLED is Slim slim light technology + Swinging stunning colorful picture quality," Cao always mentioned that easy TV • Slim2 Konka SLED uses a slim and lightweight screen, with Extreme process design, equipped with SCG super-quality technology, creating the future of quality TV, dedication to the ultimate experience for the user.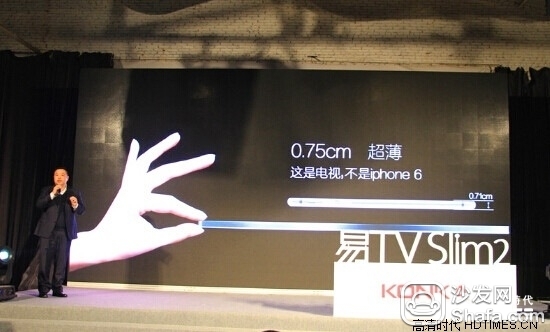 The brand-new TV•Slim 2 adopts Konka's original SCG super quality technology, adopting the world's highest production color gamut with the highest backlight in the backlight architecture to enhance color expression. The standard color gamut is as high as 114%. In the optical architecture, 3M is adopted. The company's latest DEBF high-efficiency brightening solution significantly increases light efficiency, achieves energy saving and environmental protection, reduces power, and protects components.
The screen uses LGD 4-color 4K hard screen, resolution up to 3840 × 2160; equipped with so far the fastest and most stable ten-core one-chip TV chip, with Konka's unique 4K color wheel engine technology and H.265 hard Decoding technology, which is smooth when running large applications, when playing video images, the display effect is amazing.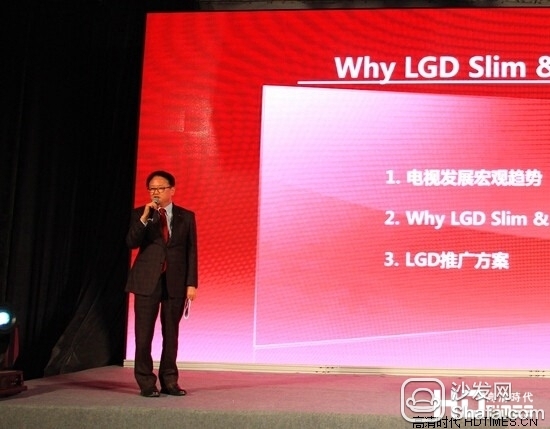 [134.51 KB, Downloads: 0]
Download Attachment [url=]Save to album[/url]
[color=rgb(153, 153, 153) !important] uploaded 5 seconds ago
Easy TV•Slim 2 is equipped with a professional TV control system independently developed by Konka based on Android 4.4 – YIUI Yiyou, with three customized themes; Thumb remote control equipped with semantic control function to achieve human-computer friendly interaction; at the same time, Konka professional R & D The team will systematically update the user monthly.
Guangdong Decosun Lighting Technology Co.,Ltd , https://www.decosun-lighting.com