The popularity of color TV continues to rise. In 2016, the retail sales of China's color TVs will reach 47.39 million units. From the perspective of demand structure, the stock market will be upgraded to 35.84 million units, accounting for 75% of the total. People's demand for TV products is not limited to " Watching is so simple. From the appearance to the picture quality, from hardware to software, it becomes the standard for consumers to buy TV. The high-end development trend of the industrial structure has become unstoppable.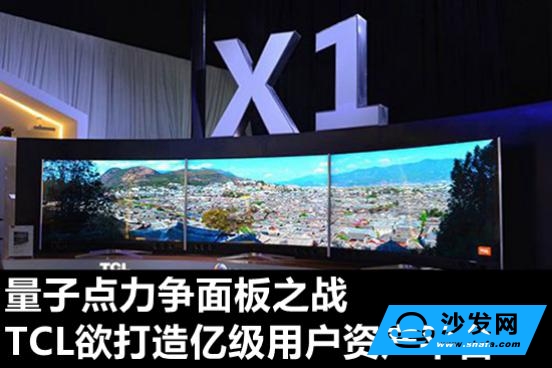 High-end is the battle for popular image quality is already open
In 2015, China's color TV market achieved a rapid growth exceeding expectations. With the delisting of policies and the pressure of economic downturn, it was under pressure in 2015. AVC's big data showed that the color TV global in 2015. Shipments of 230 million units were down 2.5% year-on-year, while China's color TV market retailed at 46.74 million units, an increase of 4.8% year-on-year, and retail sales of 157.2 billion yuan, a year-on-year increase of 7.5%.
In the past two years, the television industry has been escalating rapidly. Characters such as smart, 4K, which have never been on the television parameter list have now become standard.
The penetration rate of 4K ultra-high-definition television in 2015 was 31%, an increase of 17 percentage points from last year. The main reasons for the deeper penetration of 4K TV are as follows: First, in 2015, the upstream panel makers pushed the 4K panel, the global panel UHD penetration rate was 16%, an increase of 8.5 percentage points from the previous year; second, the entire machine maker accelerated the high-end upgrade of the product. 4K TV became the kingpin product. In 2015, 504 new UHD models were listed in China, an increase of 203 over the previous year. Third, the panel factory and the complete factory have played together, and the prices of 4K panels and complete machines have been declining.
Although the TV industry has performed fairly well in home appliances, it also has a very difficult status of self-homogeneity. It is a serious homogeneity. Many manufacturers' products are similar in appearance and function, and there is no prominent place. The current situation is that with the popularity of 4K, manufacturers are also aware that the most important attribute of TV is still picture quality, and even TVs without picture quality are imaginary after passing the most gorgeous packaging.
The return of image quality has greatly promoted people's degree of attention to the panel. A little attention has been paid to the television industry. In 2015, a full-scale Panel Contest broke out, such as quantum dot, OLED, and laser display technologies. Going to the stage of history, it will surely set off the LCD's "throne seat."
Color gamut coverage up to 110% TCL strength points
Of the many panel technologies, quantum dots can be said to be the most profound. From the discovery of quantum dot physics in 1983 to the first Quantum Dot TV in 2013, Quantum Dots has gone through 30 years.
Quantum dots are tiny inorganic nanocrystals that are invisible to the naked eye. Whenever you are stimulated by light, quantum dots emit very pure colored light. Backlights using quantum dot materials are currently the most pure color backlights. Quantum-dot TV uses the purest quantum dot light source as the backlight source, and it revolutionizes the display of the full color gamut.
Its display technology has been fully upgraded in various dimensions such as color gamut coverage, color control accuracy, and red, green and blue color purity. It is regarded as the commanding height of global display technology and is also regarded as a global display technology revolution. Companies such as Samsung, LG, and Apple have all indicated that they are actively promoting the development of quantum dot display technology, and companies such as Amazon and Asustek have also adopted quantum dot technology to improve their product image quality. With the release of the first quantum dot TV by TCL, the international quantum dot display camp has begun to take shape.
TCL, the pioneer of China Quantum Dot TV, released the latest QUHD TV Quantum Dot TV series on April 7. It is understood that QUHD TV QD TV has now formed a product consisting of two core product lines, X series and C series. The camp, up to 13 products. The X series X1 is the flagship version of the entire QUHD TV. From the application of quantum dot technology to the integration of various high-end display technologies to the overall design of the product, it is the world's leading television product leader. At the press conference, the newly debuted C-Series was stunning with a luxurious, stylish design and unprecedented top quality.
Among them, as the first flagship new product of the company, the X1, it perfectly demonstrated the technological leadership of QUHD TV and became the highest representative in the camp of QUHD TV products. According to reports, the X1 achieves the industry's highest 110% NTSC, with a 35% increase in color purity. X1 is the strongest combination of TCL and Dolby Vision to achieve the industry's highest standards of HDR products. Dolby Vision combines the two features of high dynamic range and wide color gamut to deliver stunning images that deliver brighter highlights, greater contrast between dark and light, and contrast than normal images. Colors that have not been seen on television, enabling a more realistic viewing experience. Dolby Vision is an end-to-end solution for everything from content production to transmission and a universal playback solution. In order to achieve the above picture quality effect, X1 uses the industry-leading OD8mm display program, 288 partitions of Galaxy multi-zone backlight control technology, making the product's maximum brightness can reach more than 1000nit, dynamic contrast ratio reached 10 million: 1, and the use of TCL independent research and development The mixed dimming processing technology allows the user's eyes to feel comfortable while enjoying the beautiful picture.
In addition, X1 also uses the industry's highest specifications of the MS938 movement, the CPU clocked at 1.7GHz, 3GB DDR3, 32GB flash are the industry's highest configuration, 120Hz MEMC image processing technology to greatly enhance the dynamic resolution, the screen to watch more smoothly, Visual comfort is more comfortable.
Intelligent Ecology becomes the main tone of all aspects of the layout of the basic situation
The interest in smart TVs has led to the smart ecology of the entire living room. The major TV manufacturers are all in the layout, including traditional companies such as the powerful hardware TCL.
It is reported that China's video payment service does not exceed 1% or 2% in the entire network. TCL can reach more than 3%, and its total number of paying users reaches 420,000. All businesses including video, including free services, have an average of about 21 active user clicks per day. The average length of each user is close to 5 hours. This is already very close to the user's limit of using the overall TV.
The global broadcasting business dominated by the TCL Group has been developing very rapidly since last year, and this growth rate exceeds expectations. Now the total number of users has reached 7.59 million, and the daily growth rate is very fast, especially to the average monthly growth rate of nearly 1 million new users in the first three months of this year, and this belongs to the smart screen users, from the data Look inside the industry has a certain influence. The number of home-based broadcasts exceeds 10 million, and a total of more than 36 million box-office revenues have been generated.
Liang Tiehang, vice president of TCL Multimedia, said that TCL has activated 5.8 million users and 3.44 million monthly active users. This figure has reached a considerable scale. In particular, the number of active users per day, a single game, reaching 70 minutes, ranked first. Last year, we released a joint game strategy with Tencent. Among them, we have done a lot of work focusing on IP, multi-screen interaction, and social gameplay. This year we will add a new partner, LeTV. Because LeTV knows that the performance of his smart hardware is particularly good, it is almost ready for the game. We built a new game ecology together with LeEco to supplement the content of the game.
More than just games, TCL has so far activated 2.3 million users and 400,000 active users per month in education. The average daily use time is 40 minutes. The Life Business Segment was a newly promoted segment last year with a total of 1.4 million users and 320,000 monthly active users. The six aspects of television shopping, television travel, television supervision and examination, TV matchmaking, television finance, and TV health constitute the business groups surrounding life applications. In the advertising business, the whole of last year's Huaneng ads was sold at a CPM price of at least RMB 30, which is also a relatively high industry achievement. Last year, a total of 70 brand customers were signed, and in particular CCTV Sofre became an exclusive partner. This year, Huan Wang provided CCTV with ratings for big data. At the same time with Tencent and second hand, 40G daily data mining. Try a new form of TV interactive advertising, with an average 4% conversion of traffic portals.
In December of last year, LeTV.com became the second largest shareholder of TCL Group's controlling subsidiary TCL Multimedia through its subsidiary LeTV. After the cooperation between the two sides, not only the joint launch of 4K curved TV, at the same time, TCL global broadcast access to music as ecology, music as the ecological content will also be shared with the global broadcast. The two sides achieved full-scale cooperation from hardware to content.
Liang Tiehang revealed that TCL cooperated with LeTV and determined that it will provide LeTV with more than 1.2 million TV designs and manufacturing this year, while supplying LeTV with not less than 500,000 TV screens through Huaxing Optoelectronics. The same LeTV content is very strong, to TCL full open content, TCL has the opportunity to see LeTV massive content; TCL cooperate with LeTV has created China's largest smart TV boot advertising capacity so far, TCL has 13 million active users, LeTV has 5 million active users, accounting for more than 20% of China's total smart TV. Through this cooperation this year, it is expected that the revenue from advertisements that will contribute unilaterally to TCL within the next year will be close to 50 million yuan, which is a huge leap forward. Also because of the scale advantages, it will greatly enhance LeTV's ability to operate in advertising.
Cooperation is not just in China. TCL Chairman and CEO Li Dongsheng said that TCL is extending its reach to the Internet. First, we have a partnership with Netflix. We can use Netflix's services with Smart TVs. In addition, we have a very good cooperation with the local US smart TV operators in the US market, and 90% of its smart TVs are provided by TCL.
A high-quality supplier of Chinese sensors and accessories, using high-quality alloy steel and stainless steel materials, high precision, strong anti-eccentric load ability, easy to install, IP68, a wide range of sensors, a wide range of applications, and also produce Sensor accessories. Applicable to industry, floor Scales, truck scales, railway scales, etc.

Load cell ,Sensor ,Waterproof load cell,Stainless steel load cell,Electronic load cell
Ningbo Santwell Imp & Exp Co.,Ltd , https://www.santwell.com