[High-tech LED News] Recently, Gaogong LED reporter learned from the Administrative Committee of Lianyungang Development Zone of Jiangsu Province that the "Sapphire Crystal Project" with a total investment of US$500 million was officially signed by Hong Kong Qingpu International Co., Ltd.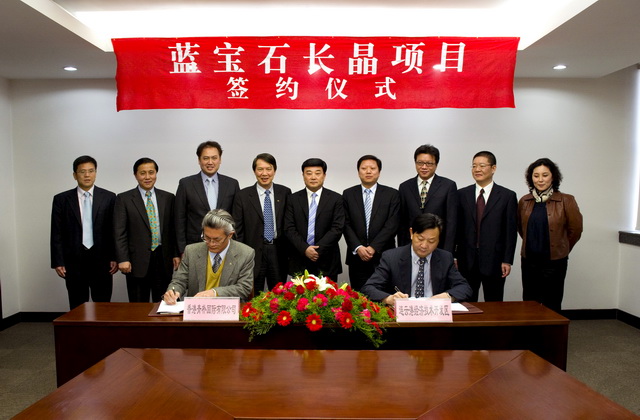 Signing the contract for the Lianyungang Sapphire Crystal Project with a total investment of US$500 million
It is understood that the "Sapphire Crystal Project" will be built in three phases. Three crystal growth furnaces will be built this year. In 2012, 27 crystal growth furnaces will be built. The long-term goal of the project is to build 500 crystal growth furnaces. According to this scale, Hong Kong Qingpu International is expected to become the second largest producer of sapphire ingots and substrates in Asia after GCL.
Gaogong LED reporter immediately consulted relevant information about Hong Kong Qingpu International. He learned that Yang Shixian, general manager of Hong Kong Qingpu International, in addition to investing in the sapphire crystal growth project in Lianyungang, also recently acquired a Taiwan sapphire crystal furnace in Taiwan. Enterprise - Fu Boer International Co., Ltd.
It is reported that on February 18, the Taiwan Science Industrial Park Review Committee just reviewed and approved the investment project of Fauer International. The investment amount of the project is NT$72 million (approximately RMB 15 million). The main investor is a Changhua Kaiyi Metal Co., Ltd., which is planned to be transformed into a high value-added machinery manufacturing industry. Manager Yang Shixian once joined the company in 2010.
The sapphire crystal growth machine will be manufactured by the Kyropoulos method from Russia. The manufacturing process is a high-purity seed material prepared by refining alumina ore, added to the crucible of the crystallizer, and the furnace is pumped. The vacuum is further increased, a sapphire single crystal is grown, and the wafer rod is drilled, sliced, and ground to form a sapphire wafer.

Military battery has a wide application on some high-tech euquipment including military communications equipment, submarine, drone , warship, government and so on .
The design for Military Battery Pack is more strict than normal lithium or Lipo Battery packs ,because it must meet some tough requirements as ;
1, high-level safety : military Lithium Battery was demanded to provide high-level safety and will not cause any death or accident with High intensity impact and and hit.
2, high reliability: the Military Battery must be reliable and could not causing any problems to the equipments during operating .
3, High environmental adaptability: the military Battery Pack is demanded to use in different temperature ,air pressure and other enviornmental condition.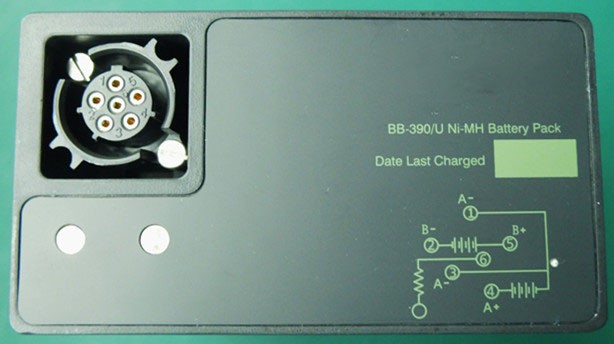 Military Batteries : Ni-Mh Battery Pack BB-390/U
Besides ,the military always have a strict standard on low power self-consuming and deep life cycles .so these above standard has made it special from the other Lithium Battery Pack or other battery packs which applied to life .
Military Batteries
Military Batteries,Military Battery,Military Vehicle Battery,Military Solar Battery
YFJ TECHNOLOGY (HK) CO.,LIMITED , http://www.yfjpower.com