Many manufacturers in China have already reached or announced that they will cross the sapphire crystal rod field and observe its location, with relatively more in East China, followed by Southwest China.
Major sapphire crystal rod manufacturers in East China include Qingdao Jiaxing, Xiexin Optoelectronics, Eurasia Lanbao Optoelectronics, Zhejiang Crystal Optoelectronics, and Tiantong.
Compared with Qingdao Jiaxing, which has begun to supply sapphire substrates (mainly 2 inches), GCL Optoelectronics, Eurasia Lanbao Optoelectronics and Tiantong have been in the field of sapphire crystal rods since 2010, and Zhejiang Crystal Optoelectronics has also Since 2011, the five mainland manufacturers have published sapphire crystal rod related investment plans.
The main sapphire crystal rod manufacturers in Southwest China include Silian Group, Yunnan Lanjing Technology, and Guiyang Industrial Investment. Among them, Silian Group is a comprehensive automated instrument manufacturing enterprise in mainland China. In 2008, through the acquisition of American Honeywell crystal rod business, cross-border The field of sapphire crystal rods; while Yunnan Blue Crystal masters the independent technology of crystal rod growth.
On the whole, the mainland has promoted the semiconductor lighting policy, and led the mainland LED factories such as Sanan Optoelectronics and Dehao Runda to actively expand the production capacity of the organic metal chemical vapor phase epitaxy (MOCVD) equipment to the upstream sapphire substrate. Demand has also gradually increased, and in order to improve the mainland's apparent dependence on overseas supply of sapphire substrates, the mainland government has promoted its LED industry's one-stop production plan. The mainland LED industry subsidies gradually support the mainland LED factory to expand the number of MOCVD machines, and turn to subsidize the mainland industry to develop LEDs. Upstream sapphire crystal rod layout.
In this context, many mainland companies have announced investment in sapphire crystal sticks since 2010, and in 2011, the investment amount of many companies is more than 100 million yuan. However, the growth rate of sapphire crystal rods is not easy, and there are long crystal technology. Learning curve and other factors, so whether the mainland's major sapphire crystal rod manufacturers can reach their announced capacity targets as scheduled, remains to be seen.

The Cell Phone Battery uses the imported high quality IC chips with original seal,from the storage of the cell to the output, it breaks through the shortage of the previous chip conversion rate of 99% and comprehensively upgrades the conversion rate to 99.9%.
Our Mobile Phone Battery is designed of double fuse to prevent short circuit,automatic short circuit recovering with the memory metal fuse.
Five security makes the cellphone more competitive:1)Strong power storage 2)Quick charge 3)Durable upgrade 4)safe using 5)High efficiency.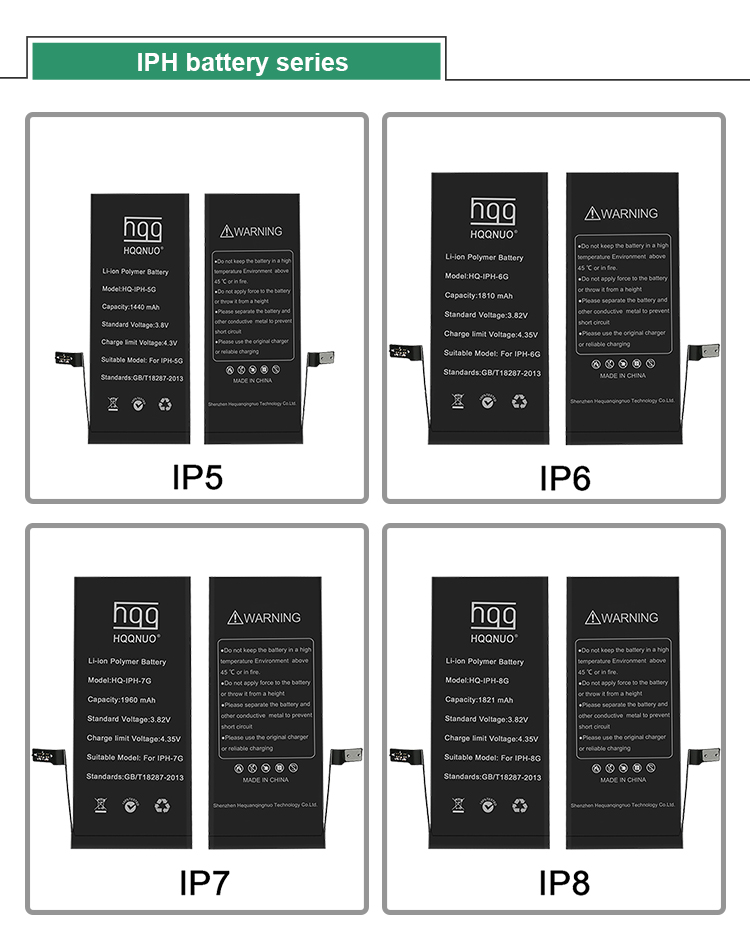 Mobile Phone Battery
Cordless Phone Batteries,Cell Phone Batteries,Cheap Cell Phone Batteries,Samsung Mobile Phone Batteries
Shenzhen Hequanqingnuo Electronic Technology Co., Ltd. , http://www.hqqnbattery.com