Shenzhen's high land prices and high wages have increased the production costs of manufacturing companies, and the trend of external migration has shifted from low-end manufacturing to high-tech enterprises. After Huawei moved the mobile phone terminal base to Songshan Lake in Dongguan, ZTE also began a substantial move.
According to the latest news from the Guangzhou Daily, it was learned from the Heyuan Municipal Government that the five plants under construction in the first phase of the R&D and production training base of ZTE (Heyuan) are now in its infancy, and have now entered the interior decoration stage. In addition, the eight staff quarters (supporting projects) located in the base have also been capped, and decoration is currently underway.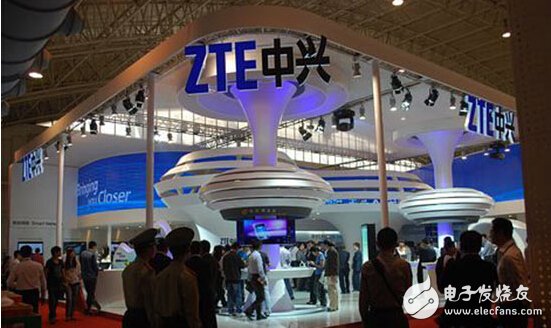 According to the current plan, the project will start the overall relocation work in July this year. At that time, ZTE's Shenzhen production base will be relocated to Heyuan, and ZTE (Heyuan) R&D and production training base will have tens of thousands of workers, which can be realized in 2017. The output value is over 10 billion yuan.
In 2016, ZTE started a new road of revitalization. On April 5, ZTE announced that Zhao Xingming, executive vice president and CTO of ZTE, will serve as chairman and president. Hou Weigui, founder and chairman of ZTE Corporation, officially retired. The board of directors and the vice president of the bank have all changed. In the past week, ZTE's mobile phone brand Nubia released the second day of the small-screen mobile phone nubia z11 mini. ZTE also released two ZTE ZTE A910 and ZTE V7 MAX smartphones.
The new leadership team will not change the target of the mobile phone terminal, and it is still necessary to return to the top 3 domestic mobile phones within three years. This year, ZTE's goal is to sell 60 million mobile phones. Yu Yifang, vice president of ZTE and executive vice president of China, revealed to the media that the adjusted leadership will have a "big move" in the terminal. In 2016, it was defined as the year of ZTE's store. Channels, especially offline channels, will be heavily invested. 3,000-4,000 stores will be built nationwide, and specialty stores will work with dealer partners. In the first-tier cities, they plan to build 20 flagship stores.
It is understood that ZTE's (Heyuan) R&D and production training base project is not only a double transfer project in Guangdong Province, but also the current No. 1 project in Heyuan. After ZTE's comprehensive settlement in Heyuan, it will bring not only an investment project, but also a local one. Pillar industry.
The report pointed out that ZTE's (Heyuan) R&D and production training base covers an area of ​​about 3,000 mu, with a total investment of 10 billion yuan. The product direction is mainly mobile phone 4G projects, smart terminal projects, government and enterprise network projects, etc., and is for the Internet of Things, cloud computing, etc. Leading key areas provide industrial support.
gaming headset
Shenzhen Linx Technology Co., Ltd. , https://www.linxheadphone.com