In 2016, the television scene was unusually lively. Internet TV manufacturers played various fancy marketing and traditional TV manufacturers competed for the commanding height of display technology. However, this year's television scene is most noticeable as HDR, the black technology bomb, and the full-blown OLED display technology. In an increasingly tough market environment, if you want to get a chance, you must be able to create differences in products and gain the most fundamental competitiveness. At present, there are only a handful of TV manufacturers that can play OLED and HDR technologies. Skyworth is one of the leaders.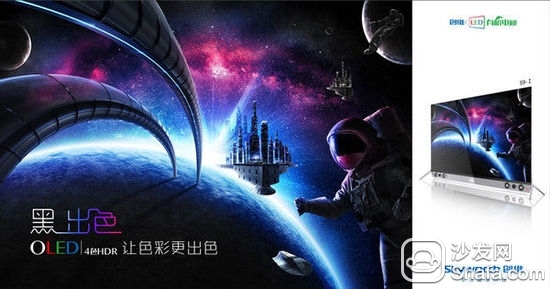 On April 14th, at the press conference of "Conquer and Color World", Skyworth demonstrated to the outside world a new generation of OLED organic TV S9-I, inheriting the classic design of the previous generation S9300 and carrying 4-color HDR technology. The quality of television has been pushed to a new height.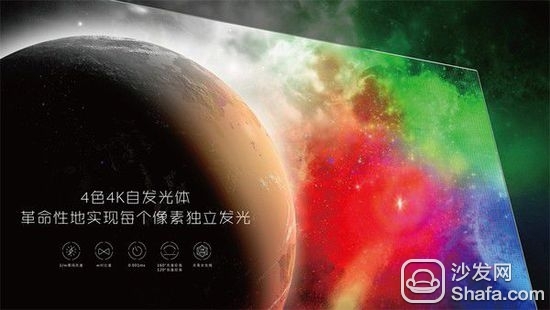 Skyworth OLED organic TV S9-I uses four-color 4K OLED display technology, OLED TV's revolutionary self-luminous features, so that the TV in the contrast, black field performance, color gamut, response speed, viewing angle, than the current market Mainstream LCD TVs have a revolutionary improvement. Coupled with its 4 color 4K technology with OLED TV's high color gamut, high-definition picture quality, than the current market 4K LCD TV color to be more true, the human eye looks even more stunning.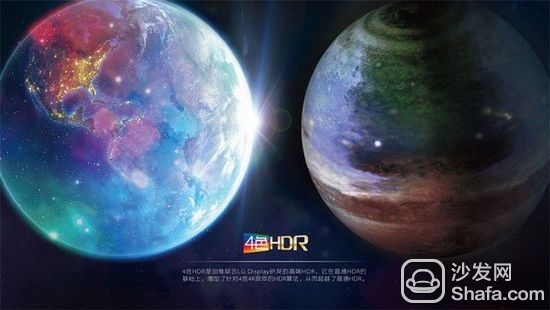 This year is the first year of the HDR outbreak. This technology can provide a higher brightness range for the picture. The 4-color HDR adopted by S9-I is a high-end HDR developed by Skyworth and LG Display. Because of the high partition, high brightness range, and high contrast requirements of HDR technology, OLED is the perfect fit. It added HDR algorithms to the 4-color 4K screen, allowing OLEDs, 4-color 4K, and HDR to complement each other and inspire their maximum potential.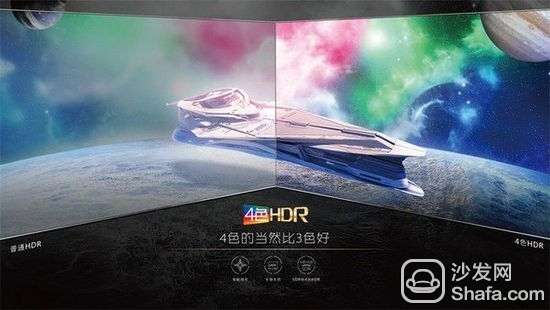 The high-end HDR technology adopted by Skyworth OLED organic TV S9-I achieves an intelligent brightening screen effect in combination with a unique 4-color screen control chip and a 4-color display screen, which greatly enhances the dynamic range of the screen and is ultimately lossless. Display HDR content; even when non-HDR signal input, 4-color HDR algorithm of 4-color screen control chip can be used to intelligently convert common SDR signal to HDR effect, so that OLED and HDR technology can be perfectly integrated.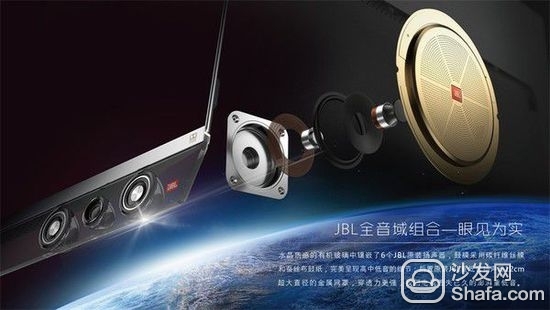 In addition to outstanding image quality performance, Skyworth OLED organic TV S9-I also has enough horsepower on TV audio, equipped with JBL original audio, with 2 pairs of full-range speakers + 2 tweeters + JBL golden eye subwoofer, reaching 5.1 sound The perfect decoding of the road, the actual experience is even more surprising. The sound field is open, full of sound, especially low frequency extension is relatively high, dive deep sense of weight, JBL golden eyes show the bass shock like a home theater. Perfect combination of sound and picture.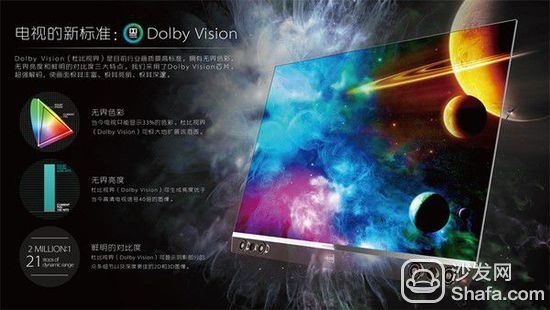 Skyworth OLED organic TV S9-I has also created a new standard of television - Dolby Vision (Dolby Vision). The S9-I uses Realtek's RTD2999 chip, which uses the Dolby Vision VS10 (Dolby Vision VS10) to decode not only ordinary "HDR 10" chip sources but also higher-level Dolby Vision-enabled devices. The HDR source greatly expands the space for content acquisition. Dolby Vision is the most advanced HDR solution. Combining high dynamic range and wide color gamut functions, it brings stunning images and brighter highlights than ordinary images. , greater contrast between light and shade, and colors that have never been seen on television, for a more realistic viewing experience.
The overall appearance of the Skyworth OLED organic TV S9-I follows the design of the S9300. Exquisite fashion design, borderless feel, deep pure screen, JBL full range audio plus high-speed rich external interface, it has become a well-deserved living room overlord.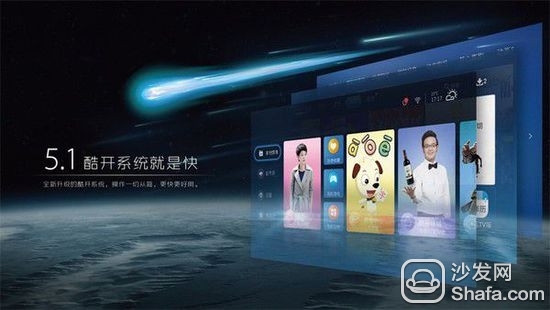 In terms of system and content, the S9-I is equipped with a Cool Open System 5.1, a brand-new upgrade of the Cool Open system design concept, and the first is to create a home page layout for the user only by using the user's needs; the second logic is clear; the third light . Operate everything simple, just for faster and better use.
In addition to "fast", Coolopen System 5.1 also has a wealth of resources and content. Geek Life has Geek Max video, Geek Pod music, Geek Box games, Geek Edu education, Geek Mall, Geek Travel tourism and other rich content, creating an authoritative geek Internet TV content platform.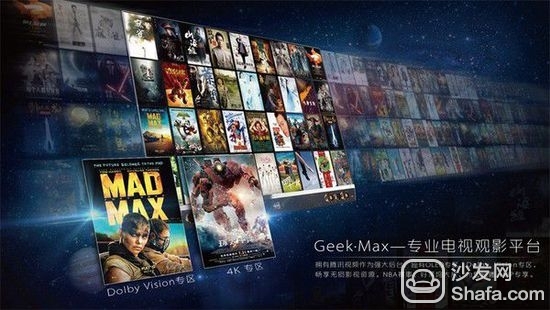 Geek Max film and television has Tencent video as a powerful background, exclusive OLED area, Dolby Vision area, at the same time NBA games, Hollywood movies, exclusive broadcast. Can be described as a huge content, many categories.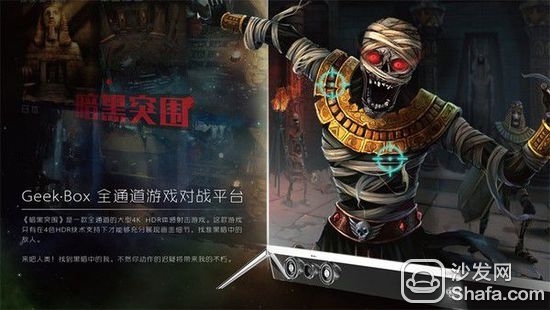 The game function of smart TV is an indispensable direction for the development of TV in the future. Many TV manufacturers have increased investment in video games, making home entertainment more interesting and interesting. Skyworth S9-I has a Geek Box all-channel gaming platform. Stand-alone games and network battles can come. Handle manipulation, remote control, somatosensory manipulation, and mobile phone manipulation allow you to enjoy the joy of the game. Among them is a full-channel large-scale 4K HDR somatosensory design game such as "Dark Breakthrough". On the S9-I, it is able to fully display the details of the picture, and the game experience is incisive.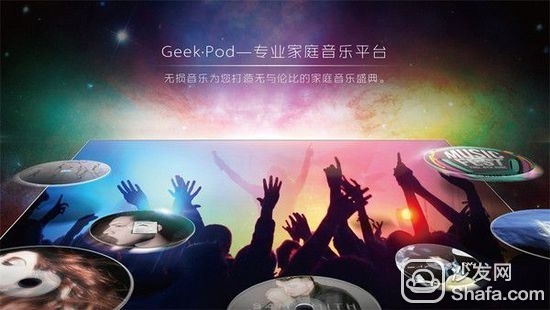 Skyworth OLED organic TV S9-I provides us with a set of JBL full-range sound system. Of course, such good hardware cannot be wasted. Geek Pod brings us a professional home music platform. It has built-in Rainbow genuine music, has a large number of lossless music, ultra high definition MV video, concerts, music topics and more. At the same time with Sky Tea K wheat rack set, you can also easily K song on the TV.
Summary: Skyworth OLED organic TV S9-I brings consumers an immersive, true color feast, new 4-color HDR technology, the full display of the characteristics of OLED. Coupled with the Dolby Vision standard and JBL full range audio combination of blessing, so that the S9-I in terms of image quality or sound quality have reached a new height. The Cool Open System 5.1 is to allow the best hardware to take root, using the most convenient operation and the most abundant content to create a new living room entertainment.
About silicone watch bands:
With the development of the society,people demand more and more high standard of live. In the same time,we can find out from their decorations, they are also beginning to pay attention to product safety and environmental protection, for example silicone watch bands. The Silicone Watch Band made of food grade silicone,It is very safe and good for the environment. Its texture is soft and durable,it can be clean easily and its dirty resistance is very good! many athletes and the office workers like it,even the old or young!


The following silicone watch bands photos for your reference: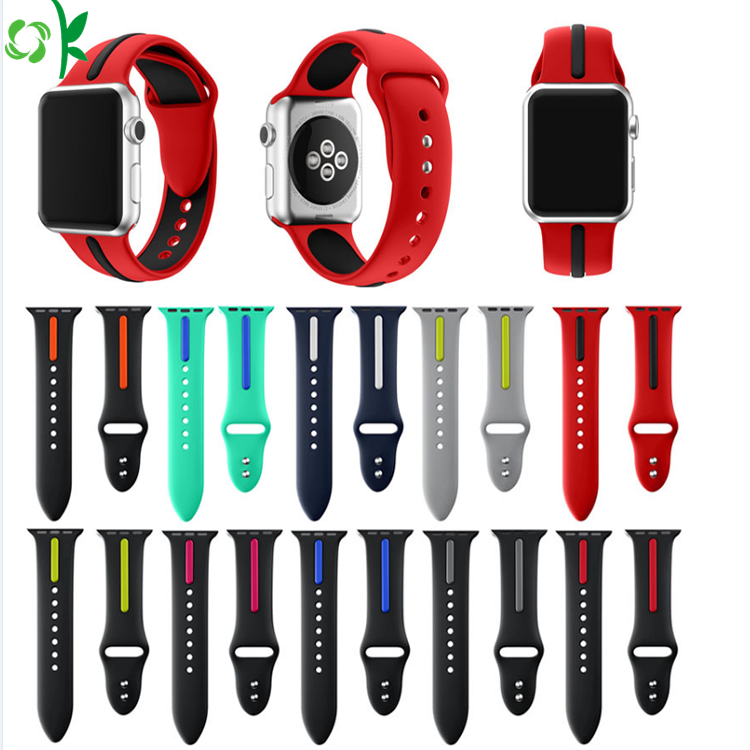 Silicone Watch Band
Waterproof Watch Strap,Silicone Rubber Strap,Casio Watch Bands,Sport Strap Watch Band,Apple Watch Bands
Dongguan OK Silicone Gift Co., Ltd. , https://www.oemsiliconegift.com