After more than 20 years of development, the global Internet industry has entered a mature stage. There is a saying that the development of the Internet industry itself has come to an end. Regardless of whether this conclusion is accurate, let us first make a brief review of the development of the industry.
The enlightenment and rapid development stage of the global Internet
In 1969, the Internet appeared in the United States and was originally used for military purposes. Later, several famous universities such as Stanford used this technology to form a network. Then there will be WWW (World Wide Web), the World Wide Web. At that time, the Internet was invested by the government and was restricted to research departments, schools, and government departments.
In 1983, the Internet began to enter the civilian phase. In the 1990s, the global Internet entered commercial use and quickly became popular.
In 1994, Yang Zhiyuan founded Yahoo! in the United States, and was the first website in the world to provide navigation services, the so-called "portal".
In 1995, Jeff Bezos founded Amazon, a book sales business on the web.
In 1995, ebay was founded and people can sell goods online. In 1998, the travel service website Priceline was founded.
In 1998, Larry Page and Sergey Brin jointly developed an online search engine in Stanford University's student residences. In August 1998, Google Inc. was founded in Mountain View, California.
In 1998, Internet service provider AOL (America Online) acquired the famous web browser company Netscape.
On January 10, 2000, AOL announced the acquisition of Time Warner Inc. for $164 billion in value, alarming the world. In 2001, AOL and Time Warner officially merged to form "the world's first fully integrated media and communications company for the Internet century" - AOL TIme Warner, the world's largest Business merger case.
The early stage of the development of Chinese Internet companies
In April 1994, the Zhongguancun Education and Research Demonstration Network Project entered the Internet, and the Internet began to enter the public life, and it has developed rapidly in China.
In 1995, Zhang Shuxin founded the first Internet service provider in China, "瀛海威", to let the Chinese begin to understand the Internet and enter the Internet. Yan Haiwei almost educated the Chinese about all the basic concepts of the Internet.
In 1996, with the support of venture capital provided by Nicholas Negroponte and others, Zhang Chaoyang returned to China to create Aitexin (later renamed Sohu), becoming the first Internet in China to be established with venture capital funds. the company.
In 1997, Ding Lei founded NetEase. In 1998, it opened the first free e-mail service in China and launched a free domain name system.
In 1996, the construction of the first Chinese website of Sitong Lifang was launched, and the "Sitong Lifang Forum" (BBS) was launched. Wang Zhidong, Wang Yan, Chen Yu and Wang Juntao (Lao) later became hot spots. In December 1998, Sitong Lifang announced that it had merged with Huayuan.com, the largest Chinese website in the United States. SINA was born and became the largest Chinese website in the world.
In 2000, Sohu, Sina, and Netease stocks were listed on NASDAQ in the United States, becoming the first "big three" in the Chinese Internet industry.
In November 1998, Ma Huateng and others founded Shenzhen Tencent Computer System Co., Ltd. to provide instant messaging services.
In 1999, Wang Juntao founded the 8848 website and quickly developed into a landmark enterprise in China's e-commerce.
In 1999, Ma Yun and others founded Alibaba Network Technology Co., Ltd. in Hangzhou.
In 2000, Li Yanhong, who resigned from Silicon Valley, and Baidu Company was established in Zhongguancun with the patented search engine technology.
The rapid development stage of the Internet
Although the Internet bubble was once broken before and after "9.11", it is difficult for any force to stop the growth of new technologies. Blogs, social and video sites have appeared in the United States. In 2004, social networking Facebook was established. In 2005, the video site YouTube was established. In 2006, social media site Twitter was founded.
Chinese Internet companies have followed step by step, appearing video sites Youku, Tudou, Cool Six, blog site blog China, Sina blog, social networking site happy network, intranet (renren).
In 2004, instant messaging company Tencent Holdings was listed on the main board of the Hong Kong Stock Exchange. In 2005, search engine company Baidu was listed on NASDAQ. In 2007, e-commerce company Alibaba.com was listed on the main board of the Hong Kong Stock Exchange (the company was later delisted, and in 2014 the Alibaba Group was listed in the US as a whole). The new "Big Three" of BAT (Baidu AlibabaTencent) was initially formed.
Mobile Internet subverts traditional internet
With the launch of the Apple iPhone and smartphones powered by Google's Android system, the Internet has begun to move into the mobile era, and it also marks a change in the way people read.
Weibo and WeChat, along with smartphones and mobile Internet, have rapidly spread in China and become platform-level applications. Blog and social applications are declining. "Two micro-ends" (Weibo, WeChat, and client) gradually became representatives of "new media". Portals and news sites are listed in the "traditional media" along with newspapers, radio and television.
During the PC Internet era, various websites did not have a real impact on traditional media. The mobile Internet and smart phones have completely changed the way people read, and have caused a fatal blow to traditional media (including PC websites).
Mobile information dissemination methods such as WeChat public account and today's headlines appeared. The concept of "self-media" is booming.
Chinese Internet companies enter the world first
Currently, major US Internet companies include Amazon (online retail and cloud services), Alphabet (search giant Google parent company), Facebook (social network), Priceline (online travel website), Netflix (video streaming service), eBay (online retail) ), LinkedIn (professional social networking site), Yahoo! , Twitter, etc.
China's major Internet listed companies include Tencent Holdings, Alibaba Group, Baidu, Jingdong, Vipshop, NetEase, Sohu, Sina, Weibo, Ctrip, SouFun, Auto Home, 58 City.
We can look at the revenues of the US and China's representative Internet companies in the third quarter of fiscal 2016:
US company quarterly revenue
Amazon $327.00 billion
Alphabet $22.451 billion
Facebook 7 billion US dollars
Priceline $3.69 billion
Netflix $2.29 billion
eBay 22.17 billion US dollars
Yahoo! $1,350 million
LinkedIn $960 million
Twitter $616 million
Chinese company quarterly revenue
Tencent $6.048 billion
Alibaba's $5.142 billion
Baidu 2.737 billion US dollars
Jingdong 9.1 billion US dollars
NetEase 1.381 billion US dollars
Sohu 411 million US dollars
Sina $274.9 million
From a global perspective, Google, Amazon, and Facebook once joined Apple and Microsoft to enter the ranks of the world's top five companies with a market capitalization of between $500 billion and $350 billion.
Amazon, Google, and JD.com entered the ranks of the world's top 500 companies in 2016, with annual revenues between $100 billion and $28 billion.
Tencent and Alibaba have become the highest-value companies in Asia, close to the top ten in the world, surpassing China Mobile and Samsung Electronics, with a market value of about 240 billion US dollars.
In the top eight of Hurun's 2016 China Rich List, the Internet rich accounted for half (Ma Yun, Ma Huateng, Ding Lei, Li Yanhong).
The Internet industry has undergone tremendous changes
AOL, which was a smash hit, was already split from Time Warner and acquired by Verizon for $4.4 billion. Verizon Telecom also agreed to acquire Yahoo's core Internet business for $4.8 billion. Microsoft will acquire LinkedIn for $26.2 billion.
In China, Youku merged with potatoes and was acquired by Alibaba. The United States and the public comment merge, Ctrip and where to merge, 58 city and market merger, and so on a series of mergers.
The basic status quo is that the Internet has become an inseparable part of our lives, just like the original steam engine and electricity. Everyone is arguing about Facebook and Tencent. Is it platform or media? Amazon and Alibaba are changing from online retail companies to technology service providers.
Has the Internet reached its end?
Whether in the global Internet field represented by Amazon, Google, Facebook, or the Chinese Internet sector represented by BAT (Baidu, Alibaba, Tencent), the pattern seems to have basically stabilized, and the "monopoly" remarks have become more and more high. .
Judging from the development of several giants themselves, attempts to business outside the Internet do not seem to have much effect.
Google has no choice but to be reorganized as a holding company. Amazon's cloud business has a good momentum, and Facebook has monopolized the world's largest user resources. The Big Three still rely on traditional Internet services regardless of profit or revenue.
The core of Tencent's profitability is online games, social networks, advertising (especially in the circle of friends), and payment services. Alibaba's core business is e-commerce, and its profitability in digital media and entertainment is not strong enough, and cloud business is still not high. Baidu still relies on search to support 90% of its business.
However, these giants have consolidated their positions, obtained the most profits, and the gap with other peers is growing.
However, the Internet industry has not seen a lot of new applications for a long time.
"Internet of Things" is the next vent?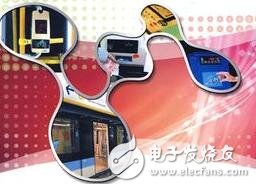 The "Internet of Things" is not a new concept, but it has not formed a climate for many years. However, as major auto companies vigorously promote the development of autonomous driving technology, "vehicle networking" technology has come to the forefront. Major auto companies have indicated that they will launch the main model of self-driving in 2020. One of the core functions of autonomous driving should be accurate networked navigation.
Among the industrial giants, Siemens and ABB will cooperate with Microsoft in the Internet of Things (IoT) field.
General Electric (GE) takes the Industrial Internet as a breakthrough. It is hoped that through the integration of big data analysis technology, cloud computing technology and mobile technology, the Industrial Internet will closely connect all "application islands" and create a huge physical world composed of machines, wisdom and digital.
Caterpillar, the global engineering machinery giant, currently has the largest number of connected devices and engines in the world, with a large number of Caterpillar devices connected to computers around the world. Caterpillar can convert the terabytes of data it receives every day into useful information and feed it back to customers to help them make decisions and plans at the construction site and further reduce equipment ownership and operating costs.
Even SoftBank Group, which has always been the most loyal to the Internet, bought the UK's ARM for £24.3 billion this year, betting that the smartphone chip designer would help it become a leader in the IoT market.
"Internet of Things" is actually a concrete manifestation of Industry 4.0. Internet giants, it seems that no one is really ready for this "intimate contact" with the "Internet of Things."
nano spray gun, nano spray gun disinfectant, nano spray machine
TOPNOTCH INTERNATIONAL GROUP LIMITED , https://www.mic11.com